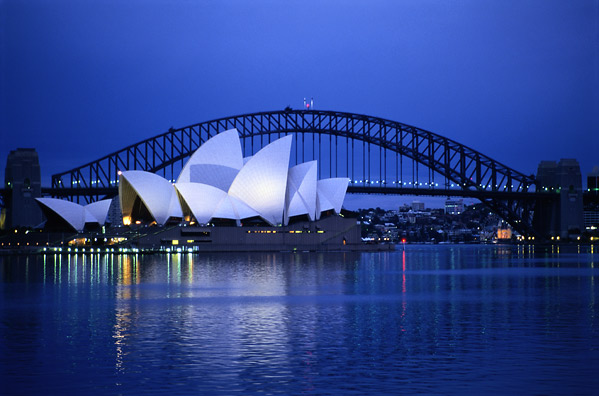 So you may have visited the land Down Under and fallen in love with the place, here is a guide to all the ins and outs of moving to Australia if you do decide make the big leap and relocate.
Of course, you will have to decide where you would like to live. Will it be the trendy and lively city of Sydney, the relaxed way of life in Perth, the serenity of Adelaide or the beautiful Gold Coast among many other places to choose from? Your choice of destination may also be influenced of course by visa options and restrictions as well as friends and family ties.
Visa Options
Deciding to relocate to Australia first starts with looking at visa options and if you are eligible. The main types of visa are working holiday visas (for up to age 30), student visa, skilled migration visas, business / investment visas and family visas.
In terms of skilled migration, each Australian State has its own list and you will need to check the latest Occupations in Demand lists for each region. This list is usually reviewed on an annual basis so you will need to make sure you have the most up to date list. Further information can be found the Australian Government's Department of Immigration and Border Protection website – http://www.immi.gov.au/.
An emigration or visa company can assist you when making your application. Make sure to only use a Migration Agents Registry Authority (MARA) regulated agent (www.mara.gov.au) if you do decide to go down this route.
When you have your visa approved, you will need to validate your visa and also start to plan your relocation. This will involve firstly selling your property / renting out your property / planning your move out of your property. In addition, you will also need to contact an International Moving company if you are planning to take any household or personal effects with you to Oz.
Most International Moving companies suggest that you request a quotation for your move at least three months before your estimated moving date. This will allow enough time to revise your packing list if needed and to secure a packing and loading date or dates. In addition, this timescale allows you to have time to do any research you need to do with regards to moving and shipping companies including asking the company various questions you may have about the process.
If you have a part or full house shipment, you will usually need a Pre-Move Survey Consultation in order for the Moving Company to prepare your quote. The Survey usually involves a Consultant visiting your house to assess the volume of the goods to be shipped. A packing list / inventory will be created during the process and in most cases, a copy provided to you with your quotation.
During the Consultation, the Moving Company will discuss various aspects of the move including transit times, packing methods and shipping options (e.g. sea freight, air freight, sole use container and shared container options). This is also an opportunity to ask any questions you may have with regards to the move.
If you are just shipping a few items or a very small shipment, you should be able to call or e-mail your Moving Company with a list of the items / photographs of the items and get a quote relatively quickly. You can also ask for a House Contents Form which some companies provide in order to calculate the volume of the shipment.
You will need to bear in mind a number of customs and quarantine regulations when shipping to Australia. Each shipment will be inspected by Quarantine officers, particular items of interest are outdoor items where there could be soil / dirt on the items and therefore pose a threat to Australia's environment (via Foot and Mouth and other diseases for example). Your Moving company should provide you with a list of restricted and prohibited items before your move as well as instructions on the best way of cleaning your outdoor items in preparation for shipping.
In summary, moving to Australia could be the adventure of a lifetime and the start of a brand new life in 'the lucky country'. Although the visa application and shipping process may take time to prepare for, it should all be worth it when you settle into your new destination and start enjoying the sunshine and blue skies of Australia.