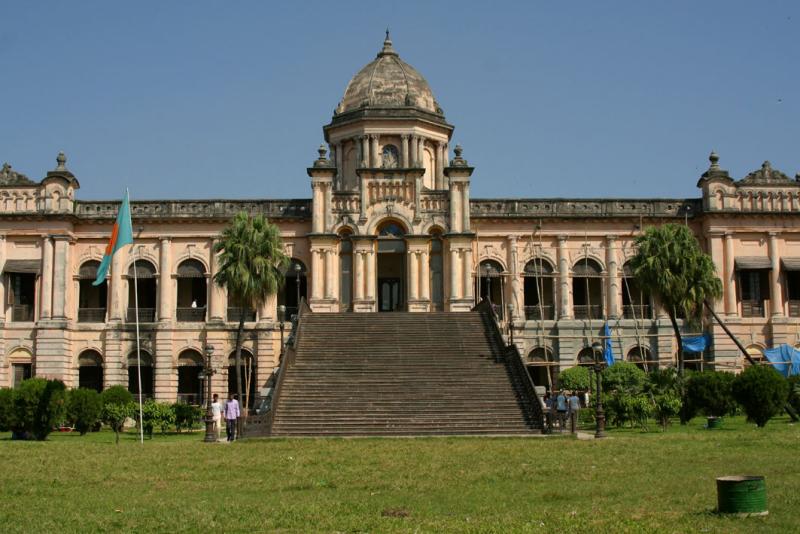 As the capital city of Bangladesh, Dhaka has grown significantly over recent decades and is now one of the most densely populated cities in Asia, a home to over twelve million people.  This bustling city seems to be constantly moving, and although it has seen much turbulence in its history, it is now experiencing a relatively stable period which has drawn significant foreign investment.  The city itself is actually a hotbed for all kinds of Bangladeshi culture, and visitors will find plenty of things to do during their stay.
Explore The City Of Mosques
With much of the Bangladeshi population being Muslim there are many mosques to be found in Dhaka, which has led to it being given the nickname 'The City Of Mosques'.  The largest and most impressive of these mosques is Baitul Mukarram, which is an ornate and modern mosque that was completed in 1968, and can accommodate up to thirty thousand people at a time.  Another of the beautiful mosques to be found in Dhaka is the Star Mosque, which dates from the late eighteenth century and boasts domes and pillars that are decorated with blue stars on a white background.
For those particularly interested in the mosques of Dhaka, there are plenty more noteworthy buildings to visit in the city, including the Chawk Mosque which is at the heart of the old town, and the Binat Bibi Mosque which is the oldest in the city.
Celebrate The Bangladeshi New Year
The festival of Pohela Boishakh is the New Year in the Bangladeshi calendar, which falls on the fourteenth of April.  This celebration is a national holiday, and many areas of the city will hold fairs where all manner of sweets and crafts are on sale, and many people will watch the sunrise from a riverbank while enjoying a traditional breakfast of green chili, onion, rice and fish.  There are many arts and dances to be enjoyed, and at the University of Dhaka a particularly colorful parade is held.
This is one of the most enjoyable of the Bangladeshi festivals as it is celebrated by all of the city's residents, and is a truly joyous time to be in Dhaka.
Experience Bangladeshi Folk Music
Although Dhaka like much of Bangladesh is now seeing the increasing of western influence in its music, there are still plenty of examples of traditional music to be seen in the city. This music is often backed using the Ektara or Dotara, both types of stringed instruments, and may also be joined with a bashi which is a type of flute.
For those who are interested in folk music Dhaka has hosted a number of different festivals dedicated to Bangladeshi folk music and international folk music too.
See Dhaka From A Rickshaw
One of the experiences that visitors to Dhaka shouldn't miss is the chance to ride in a rickshaw, and any journey around the city will reveal that there are thousands of these rickshaws on the streets.  Despite the government's attempt to introduce petrol and natural gas fuelled rickshaws, it is the cycle rickshaws that still dominate transport in Dhaka, with an estimated 400,000 of these actually operating on the streets of the city.  The rickshaw is an inexpensive and environmentally friendly way to get around the city, and any public site like a hotel or train station will see rickshaw riders clamoring for your business.
Tingle Your Taste Buds With Traditional Bangladeshi Food
Another of the delights of a visit to Dhaka is to enjoy the local cuisine, and even compared to Indian and Pakistani food these dishes can often be particularly spicy.  Most of the food here is fried using mustard oil, including both vegetables and meat, and usually served with white rice.  Fish is particularly popular because of the abundant fishing to be enjoyed in the rivers of Bangladesh, but for those looking for a sweet treat should look out for the lovely Roshogolla.