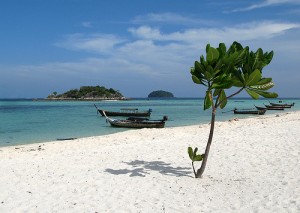 Asia is the largest continent in the world and an ever popular tourist destination. With so many countries to choose from, each with their unique culture, traditions and attractions, it is sometimes difficult to decide where to go. Asia is too massive and diverse to conceptualize as a single digestible travel "destination". Even defining the borders of this continent is difficult – from the mountains around the Black Sea in the west, to the snow fields of Siberia in the east, there are more people and cities in Asia than outside of it.
Thailand, China, India, Japan…….the list of destinations in Asia goes on. Thailand has its paradise islands, Buddhist temples and beautiful capital Bangkok; China has its architectural wonders such as the Great Wall, as well as sacred buildings and a unique culture; India has its own manmade wonders such as the Taj Mahal, not to mention a rich smell of spices coming from the wonderful restaurants in Delhi, and Japan has its spectacular Mount Fuji and cherry blossom trees.
Checking out the price of airline tickets online is perhaps crucial to the decision-making process. Search and comparison websites allow you to enter in the flight criteria so that you can price airfares for different destinations and book the cheapest you find. Asia's largest airports by number of intercontinental connections include Tokyo, Hong Kong, Bangkok, Mumbai and Singapore. For the Middle East, Dubai is by far the largest hub, with Doha and Abu Dhabi also having reasonably good connections.