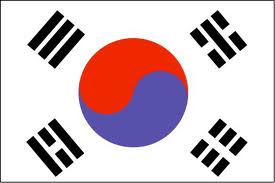 South Korea is a beautiful country and a hugely popular tourist resort. Over 8 million people each year visit the country, with the majority of travellers arriving from Japan, China, Taiwan and Hong Kong. From the ultra-modern, fast-moving lifestyle of capital city Seoul to the ancient grandeur of cities like Gyeongju, South Korea offers something for everyone and the positive, hospitable atmosphere created by South Koreans makes the country an ideal resort for adventurous holiday makers.
However, there are a number of precautions travellers are strongly advised to take before packing their bags and setting for this Asian jewel.
Since the exchange of artillery fire between North and South Korean forces in November 2010, relations between the two countries have been tense. Visitors to South Korea are warned not to travel to the Northern Limit Line Islands and not to attend protests and demonstrations, as the risk of violence flaring up again remains. The tensions between North and South Korea have eased in 2011 and tourists are being actively welcomed to South Korea but all visitors are being encouraged to inform themselves of the political situation with the North and to act with care.
To protect against the risk of trouble flaring in the country, tourists are being encouraged to purchase the very best travel insurance they can find, so as to minimise the risk of financial loss caused by disruptions to travelling plans.
There are a number of vaccinations that travellers to South Korea are advised to take. Visits of less than one month require vaccinations against Diptheria, Hepatitis A, Tetanus and Malaria, while visitors staying for more than a month also require vaccinations against Hepatitis B and Japanese encephalitis, as well as the diseases listed above. Anyone staying for six months or longer should also receive Tuberculosis and Typhoid jabs.
The authorities in South Korea keep the population prepared for emergencies by running civil exercises on the 15th day of the month, eight times a year. If you are in the country on the 15th of the month in any month other than January, February, July or December, expect to hear sirens, see transport stopped and see people taking shelter. Local people and announcements will inform you of what to do during these civil exercises.
Care should be taken in Seoul and South Korea to respect local laws and customs. The penalties for breaking the law in Korea are strict and a zero tolerance approach is used on the issue of drugs. Jail sentences and deportation have been handed out to tourists in the past, with numerous people banned from returning to the country. Visitors to the country are advised to carry their passport with them at all times as a form of identification.
However, with a reasonable amount of care, a vacation in South Korea will most likely be a wonderful, memorable trip with no problems.