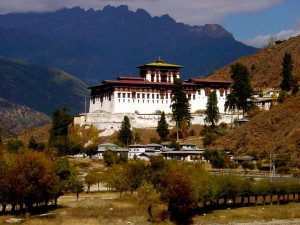 Its impossible to give tips for travel to Asia in one single article, so if required we will continue this article in several series. Today Asia is one of the fastest growing continent and hence traveling from Europe & America all the way down to Asia is not a problem as all major airlines do cover this region extensively. In this particular article we will cover countries within the Indian Sub-continent viz – India, Nepal, Bangladesh, Bhutan, Sri Lanka, Maldives & Myanmar and discuss about which of these countries is tourist friendly and what to expect and what not to expect.
Starting with India, the largest country in the Indian Sub-continent is a popular tourist destination due to its rich and varied culture. They say that you can't finish exploring India in one life, and that's indeed true. India has about 32 states and each of those states has its own state language apart from the national language Hindi. Every state has its own cuisine and different style of dressing. Major tourist attracting destinations in India are dessert palaces in Rajasthan specifically those of Udaipur, Jodhpur and Jaipur. Places like Leh, Ladakh, Kullu, Manali, Shimla, Haridwar & Rishikesh are well known destinations which lie around the Himalayan ranges. Goa & Mumbai are equally interesting destinations on the west coast. State of Kerala, Tamilnadu & Karnataka are full of natural and architectural wonders.
On the other hand countries like Bhutan, Sri Lanka & Nepal are geographically small but in terms of natural beauty, there is no limit. SriLanka is abundant with Tea Estates & Coffee Plantations. There are multiple virgin beaches on the coast of SriLanka and there is much more to explore in Sri Lanka than just visiting Candy and Colombo. Similarly, Bhutan is an untouched paradise and thanks to its rulers and citizens they have well preserved green regions. Modernization has not hampered the natural beauty of this country and the citizens themselves are proud of their natural beauty. In the same region, Nepal is well know to all mountaineers as access to Mt. Everest is through Nepal. Nepali culture, cuisine & rituals have a lot of influence from those in India. These days all major European airlines do reach Kathmandu in Nepal and Colombo in Sri Lanka. If you are not able to find the right connection to these destinations then try reaching India as several Indian private airlines fly to these countries.
Most of the countries in the Indian subcontinent have good internet connectivity and telecommunication infrastructure. These days making international phone calls to and from these countries is not expensive. As a traveler you can also buy a local SIM card, but that's going to be a little expensive. Most hotels have internet connectivity and have desktops with popular voice over internet applications pre-installed.
Before traveling to Asia, make sure you read about the popular dishes in regions you plan to visit. For example, if you are flying down to Sri Lanka then be prepared to enjoy various rice preparations. While traveling to India, make sure you enjoy spicy Indian curries and bread. Not all regions in India serve spicy food, but if this is your first time to India then tell the hotel attendant to serve you less spicy food.
This article is first from our Travel to Asia series, and in the next article will focus on major tourist attractions and not to miss places in this region.