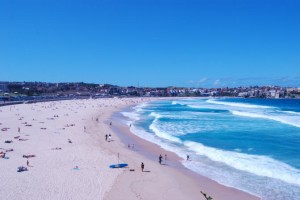 Our last holiday in Australia was a mecca to some of the most beautiful cities in the state. We visited the culture capital of Victoria and the state capital, Melbourne, which is the largest city in Australia. Melbourne is sophisticated and boasts of excellent architecture, displays of sculptures and conducts many events that are world-class.
Tourists are greeted with many restaurants and cafes when down under, and look forward to sampling the cuisine. As a connoisseur of food, I visited the Queen Victoria Market, where I was able to pick up a variety of ingredients for cooking up gourmet dishes. I enjoyed the evening at the Crown Melbourne casino, where I was astounded by the mere magnificence of the water feature that was displayed in the foyer!
The Yarra River runs through Melbourne and provides water to many vineyards in this region. We took a day trip to the Phillip Island which is a 90 minute drive from Melbourne. My children had a whale of a time sampling the chocolates and getting their energy levels up at the Paddys Chocolate Factory after being entertained for hours on end with optical illusions, puzzles and mazes at A Maze'N Things. My wife and I led stroll around the conservation area to look at the koalas, sea lions and the amazing variety of birds around.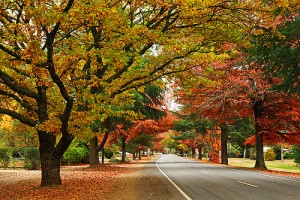 We unanimously agreed that the drive down the Great Alpine Road after breakfast was a memorable treat and a great experience. This scenic road runs 308 kilometers and is well sealed and accessible throughout the year. This route starts from the North east at Wangaratta to Bairnsdale. Though we could complete this trip in about four and a half hours, we decided to make a stop and have lunch, after which we tried to catch fish while the children spent the afternoon cycling in the area.
We took in several cultural events and visited the theatre and art museums when we were there. We had scheduled our trip for November and since we were around for the first Tuesday in the month, I even placed a small wager at the racing event that is popularly known as the Melbourne Cup.
Our family voted Australia as one of the best tourist destinations in the world and confirmed that they had great fun during the entire trip. We enjoyed visiting this wine country and found several good bed and breakfast places that tourists could stay and explore the surroundings. The scenery was breathtaking, the rides enjoyable and the tours well conducted.