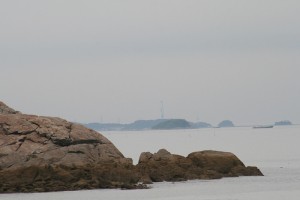 One thing that characterizes many visits to Korea is the vast crowds of people that you're likely to come across no matter where you are. Luckily, this kind of experience tends to remain a part of a trip to one of the major cities. But if you're the kind of person who would rather get away from the rat race and avoid large crowds, then Suncheonman Bay may be the place for you to go!
Suncheonman Bay is an incredible wildlife habitat made up of spacious tidal flats and reed fields which are in themselves a stunning landscape to take photographs of. In addition to the view though, the place is literally teeming with thousands of organisms, many rare and unique to the region. Suncheon itself has many tourist attractions – Seonamsa Temple which is celebrating its millenium, Naganeupseong Folk Village which dates back to the Joseon dynasty even though it is still inhabited and last but not least Suncheon Drama Film Set, which is the shooting location for many Korean popular TV shows and movies.
The Suncheon region is a mixture of both natural and ecological beauty and irreplaceable history in Korea.
Suncheonman Bay Eco-Observatory
The eco-observatory in Suncheon is one of the most popular destinations in the area. It is both a scientific station and a tourist hot spot. The center carries out research and also provides teaching in the ecology of the area. There is a collection of galleries, a theater, an ecology classroom and even a center to hold seminars. Outside, there is also a wetland observatory.
It's possible to watch a host of wildlife such as migrating birds on CCTV cameras.
It's very easy to get to Suncheonman Bay Eco-Observatory – it's close to Yeosu airport which has direct links to Gimpo airport in Seoul.