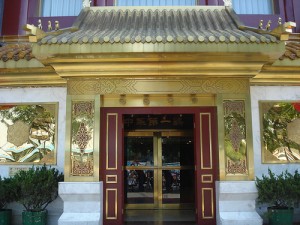 Last year I could feel itchy feet coming on as I did my calculations and realised that I had about a week off to take either in December or the first week in January. I wanted to travel far away and so I began searching!
My budget was limited to around $3,500. I had already been to South America, and Europe didn't really appeal to me this time round. I wanted to go somewhere different. Given that China has always been a place I have wanted to visit, and you can't say that it isn't an unusual destination, I started looking for cheap flights to Beijing. All kinds of thoughts were going through my head. Would I have enough time to make the most of my trip? Would my budget stretch far enough to see everything I wanted to? Would it be better to save a long-haul journey for the summer when I have more time? I managed to find return flights with Air China for $1,528 from New York to Beijing and I just bought them without thinking twice.
I found China to be quite cheap, although Beijing is slightly more expensive than areas outside the city or less touristy parts. The good thing about visiting the Chinese capital in the winter is that there are fewer tourists, which means that sightseeing is much easier and you don't have huge crowds of people in your photographs. Likewise, you will also find that entrance fees to most of the tourist attractions are lower, as are hotel rates. The downside is that it is very cold and I found myself constantly looking for somewhere to sit down and have a warm drink. I went alone and found it safe….in fact I found it more fun setting off on the adventure by myself. In the end the trip was perfect and I had plenty of time to sightsee.
cheap flights:
Air China: