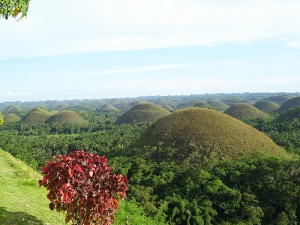 Asia fascinates me and it really does seem to be the place to go these days…..especially for anyone planning a honeymoon or romantic break. I had traveled to Thailand, the Maldives and Indonesia, so the next destination on my list was the Philippines; a country which is sometimes overshadowed by the more popular tourist destinations. Unlike these resorts, the Philippines tends to attract fewer tourists and so it is a good place to go to avoid crowds of holidaymakers.
The Philippines is an archipelago located in the western Pacific Ocean. Some 7,000 tropical islands comprise this archipelago and they are renowned for their natural beauty both above and below land, as well as the people, culture and isolated beaches. In my opinion the Philippines is a destination for everyone regardless of budget as you can find anything from cheap accommodation perfect for backpackers, to luxury hotels for honeymooners and couples, or travellers in need of relaxation and pampering. There are also lots of different restaurants suitable for all travellers. Having said this, flights to the Philippines are expensive, but you should expect to pay similar fares for airline tickets to most destinations in Asia. If you are booking flights and accommodation separately, it is a good idea to use search and comparison websites to find the cheapest flights.
I love visiting countries in Asia because they are so different and are rich in natural beauty. The Philippines is by no means an exception to this rule. I spent about two weeks travelling in the Philippines to discover the rainforests and some of the most unique flora and fauna in the world. Before returning home I enjoyed a few days diving around Palawan Island. I had the chance to see Tubbataha sharks, turtles and explore hidden caves and life in the coral reef. What an experience!
My advice is start planning your trip to the Philippines now! It is one of the most beautiful parts of the world.
Related Posts