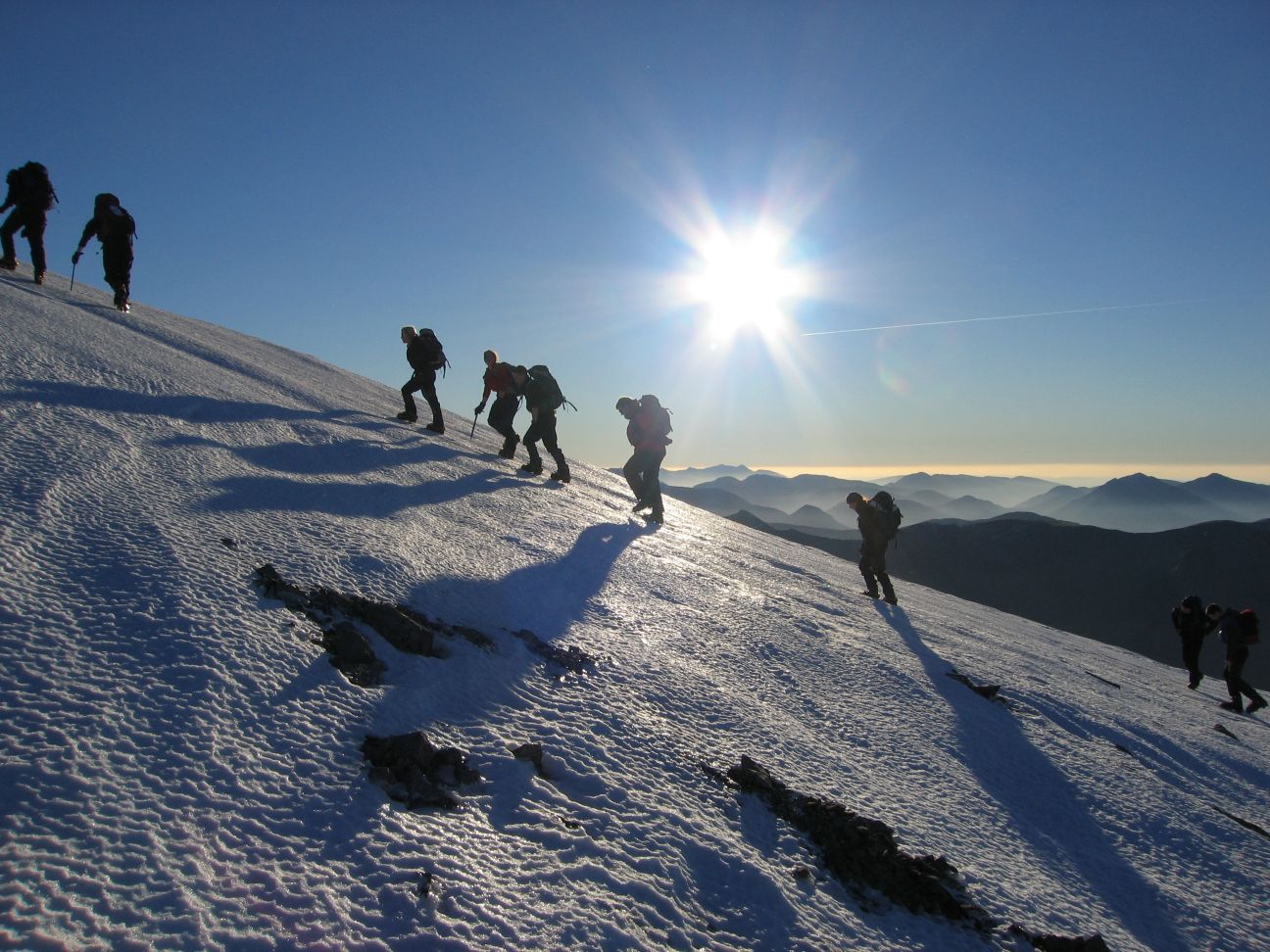 As a country that boasts eight of the world's fourteen highest mountains within its borders, it is unsurprising that some of the world's best treks are to be enjoyed in the country.  The epic snow capped mountains and clear mountain air make these areas particularly attractive for visitors, and for those hardy souls willing to walk at altitude they really can get close to these majestic rock formations.  When choosing your trekking group or guide it is always worth having a good look at the itinerary, and ensuring that it does include some days scheduled for acclimatization to the high altitudes.
 The Trek To Everest Base Camp
 The real icon of Nepal is Mount Everest, or Chomolungma as it is known by the Nepalese, and standing at 8,848 meters tall it is truly a spectacular sight whether it is seen from land or from the air.  Base camp itself is at 5,380 meters above sea level, with most trekkers flying into LuklaAirport on a small airplane before ascending to base camp.  Here trekkers will rub shoulders with the mountaineers preparing for their ascent of Everest, and will already have enjoyed some superb Himalayan scenery climbing to this point.
Acclimatization is particularly important on this trek, as the airport at Lukla is already at 2,860 meters above sea level where altitude sickness can begin.  The base camp itself is almost a small town based from tents, with many of the organized groups having large groups of tents together.  Organized efforts to clear tons of rubbish from the area have also made base camp a much more pleasant place to be.
The Annapurna Circuit
The second most popular route among trekkers visiting Nepal is the epic Annapurna Circuit, which takes the walkers around the stunning Annapurna Massif.  The trek itself can often last up to three weeks, and includes a sensational pass walk from Pisang to Manang that has some of the best traditional Tibetan villages on the walk.  Those wanting to get a closer look of the peak can ascend to Annapurna Base Camp, which offers sensational views in good weather conditions.
This is a great trek for those who don't want to stray too far from their home comforts, and many of the hostels along the route, particularly at lower altitudes can boast luxuries such as hot showers.  Although much of the trek was historically remote and away from civilization, roads have been built to help supply and fulfill the needs of the trekker industry.
Kanchenjunga North And South Base Camp
Kanchenjunga is a mountain that lies on the border between Nepal and India, and because of its remote location has not developed as much of a trekking industry as those around Annapurna and Everest.  For those looking for a traditional taste of Nepal this is certainly a journey that will take you through many traditional villages and allow you to meet some of the local people here who still enjoy a life largely untouched by the outside world.  This route also offers some of the best mountain views in the country, along with trekking through beautiful Rhododendron forests.
The Manaslu Circuit
Another hidden gem of the treks available in Nepal is the Manaslu circuit, which journeys around the eighth largest mountain in the world.  This idyllic area on the border with Tibet offers one of the best opportunities in the country, with a trek that rises from a low altitude through sub-tropical forests up to the stunning high altitude Larkya La pass.  Highlights that visitors can enjoy on this trek include a superb hilltop monastery that boasts great mountain views, and trekking through some of the most beautiful narrow gorges in the country.