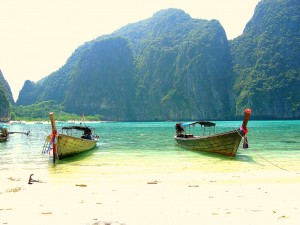 Welcome!  This is my new site about traveling in Asia. I've been living and traveling around Asia for many years. I spend most of my time in Thailand and Cambodia. This is site will be a how to guide to traveling in Asia, tips and tricks for traveling around, stories, photos, and whatever other Asian travel stuff I can think off!
I don't have a lot of experience blogging so this is quite a new adventure for me.  But it's the rainy season here in Asia and I find myself with time on my hands. I figured there is always room for another Asia guide. I'll probably never be as big as a site like TravelFish but one can dream.
That's about all I want to write for this first post. I'm still trying to figure out this blog and for my first post, I just wanted to say hello to the people out there.
Be prepared for the next post to be Asia related!
Cheers!
Related Posts