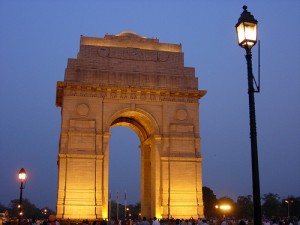 I love travelling. I have toured South America, Europe and now I want to discover Asia. There is only one problem. I'm not keen on flying. Perhaps that sounds strange given that I have travelled so much. However, I just can't help but worry every time I step on an aeroplane for a long-haul flight.
Last January I decided that this would be the year I visit Asia. So I went online and managed to find cheap flights to Delhi with a number of different airlines. Normally I fly with well known companies, but I had never heard of Kingfisher, Gulf Air, Jet Airways and Emirates before, so I was a bit concerned about the service and credibility. This is something which I think is very important when choosing an airline and especially for long-haul flights. To help me decide, I spent an hour reading travel reviews. By searching online you can find reviews on booking, check in, the in-flight service etc. written by other passengers who have travelled with the airline. This was crucial in helping me decide which to choose. Emirates got the best appraisal and so I decided to book with this company. There was only $40 difference between the cheapest airfare and the Emirates flight so I was happy to pay this in the hope of a better service.
I am just back from my trip to Delhi. The flight was absolutely fine and I have no complaints….and now I am even more enthusiastic than ever about visiting other countries in Asia. Delhi is crazy and a city of contrasts. Here you can compare the striking poverty and chaotic traffic with the beauty of its sacred buildings and elaborate monuments. With tourist attractions as famous as Red Fort and the Taj Mahal, I highly recommend visiting Delhi.